Import & Synchronise BPMN Diagrams
Import & Synchronise BPMN Diagrams
---
Share feedback
Thanks for sharing your feedback!
In this article we'll cover Importing and synchronising an existing BPMN diagram into a new or existing Test Modeller model, allowing for Test Case and automation code generation, and test data specification.
To get started, open a new model, on an existing one to merge the BPMN diagram into. We'll start with an empty model.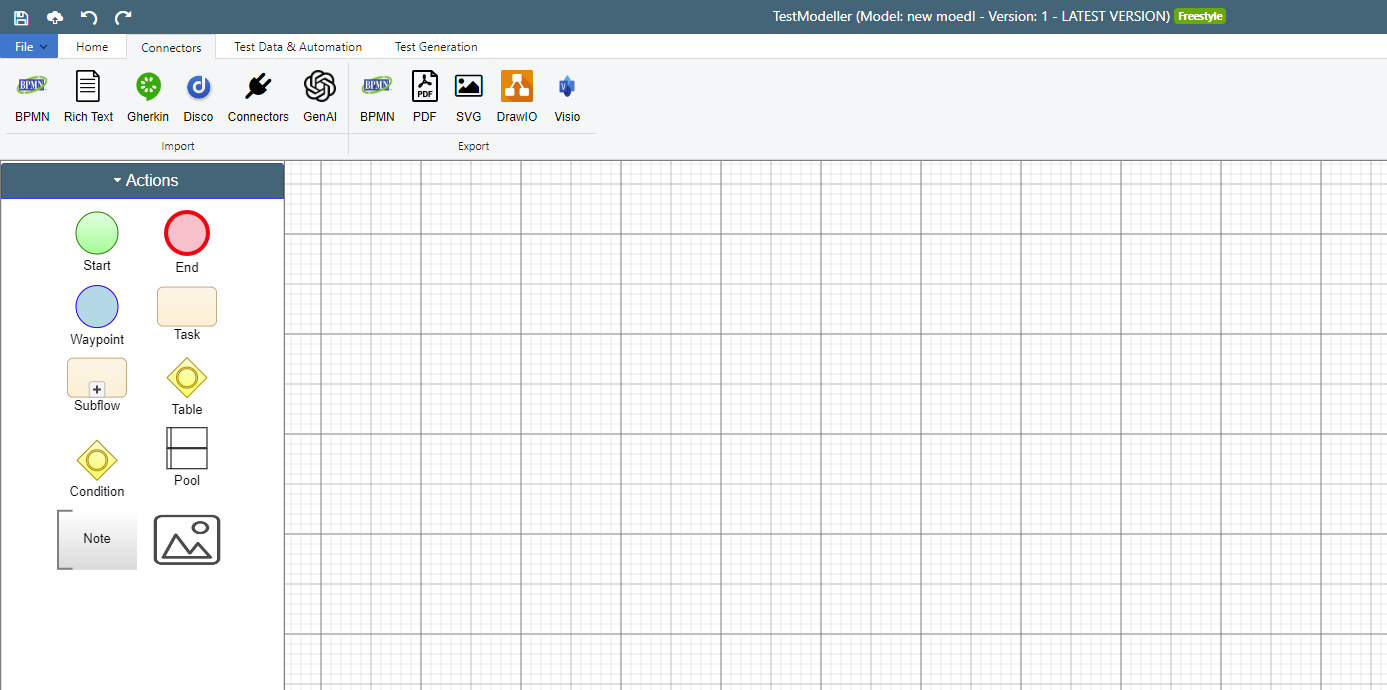 To import a BPMN file go to the Connectors panel, then select BPMN from the Import Menu.

Select the BPMN file to import and if you would like swimlanes to be imported as well (off by default).

After clicking import an overview of the changes that have been made is displayed. In this case, as we were starting from an empty model all of the blocks were added.

On clicking close you'll see the imported BPMN available in modeller.

---
What's Next