Test Modeller Best Practice
Test Modeller Best Practice
---
Share feedback
Thanks for sharing your feedback!
This 16-Page Best Practice guide for Test Modeller functionality focuses on you generating assured sets of Test Artifacts.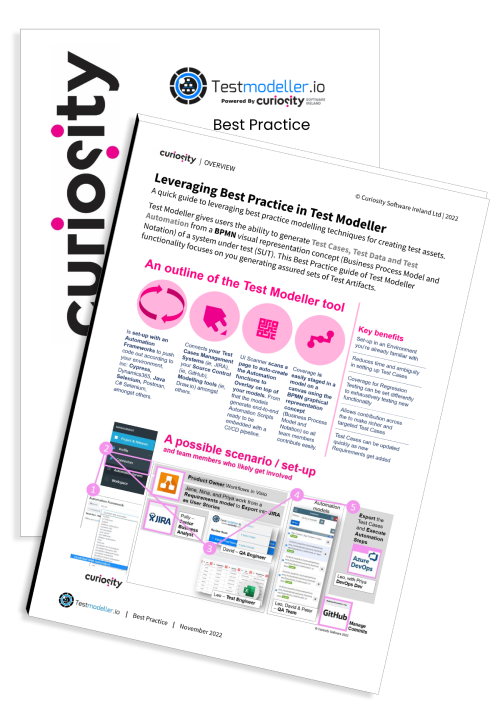 Test Modeller gives users the ability to generate Test Cases, Test Data and Test Automation from a BPMN visual representation concept (Business Process Model and Notation) of a system under test (SUT).
A quick guide to leveraging best practice modelling techniques for creating test assets.
Best Practice > PDF download
---
What's Next