Share feedback
Thanks for sharing your feedback!
How to Join
You will receive an email invite to join the Curiosity Support Portal. When you register through the invite, your email is added to your Organization's profile inside the Support Portal. This Organization profile contains all the users for your company and all of your collective tickets.
---
How to Submit Tickets
From the Portal's homepage, users will have the option of submitting two types of tickets: a Support Request or an Enhancement Request.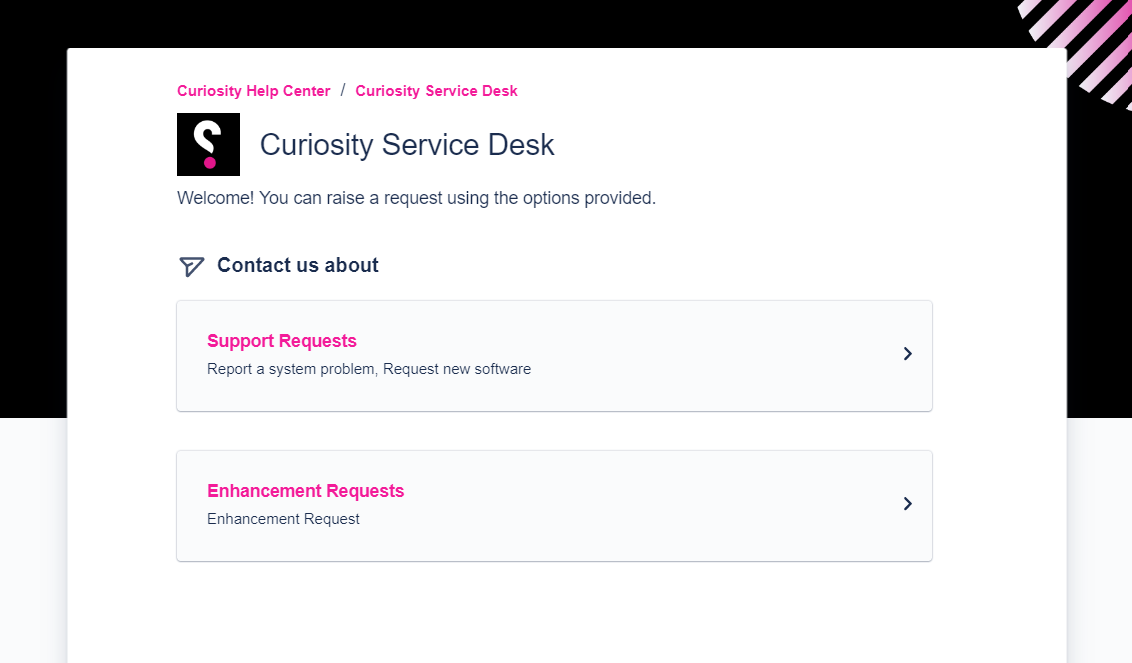 A support Request is how users can submit specific requests for help.
An Enhancement Request is a way for users to submit new feature requests and suggestions on how to make our existing features better.
For a support ticket, the user will be asked to complete a form with the following information:
Summary of the problem.
Steps to reproduce.
Expected results.
Actual results.
Upload attachments / record a Loom video.
Select urgency - This correlates to our SLA levels.
Please fill in as much information as possible when submitting a ticket to help our support team resolve requests faster!
---
What Happens After Submitting a Ticket
The user will be notified that a ticket has been successfully received by our support team via email.
The ticket's activity is shown through comments inside the Portal. Here, users can see the status of their ticket as well as communicate with our support team through the comments. They'll also receive these responses and updates through email, if notifications on is selected.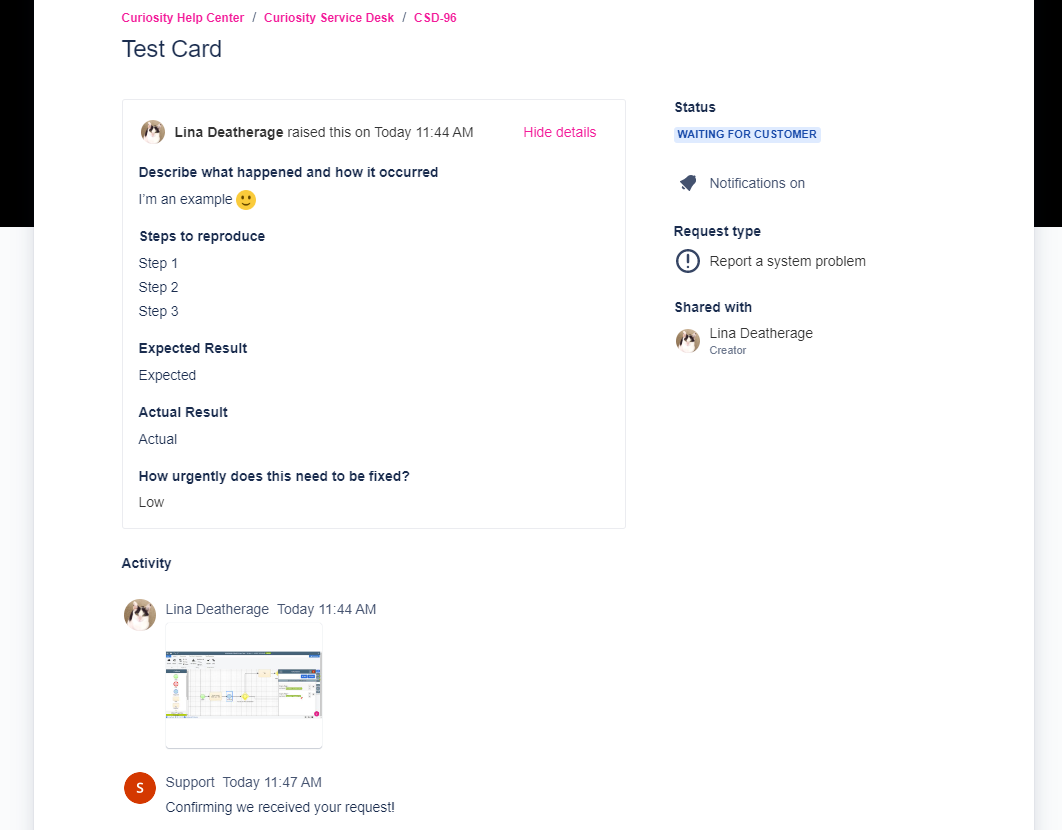 Users can work directly with the support team by replying in the comments section in the portal, or replying to the email notifications.
Our support team will continue to update the ticket until it is resolved.
---
How to View all Tickets
In the upper right-hand corner, there's a button called Requests. When clicked, you have the option of seeing all the requests you've created, as well as all the tickets created by your organization.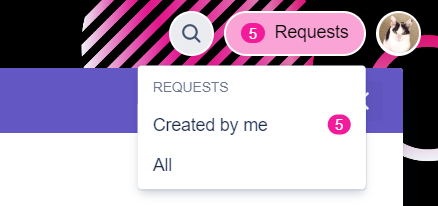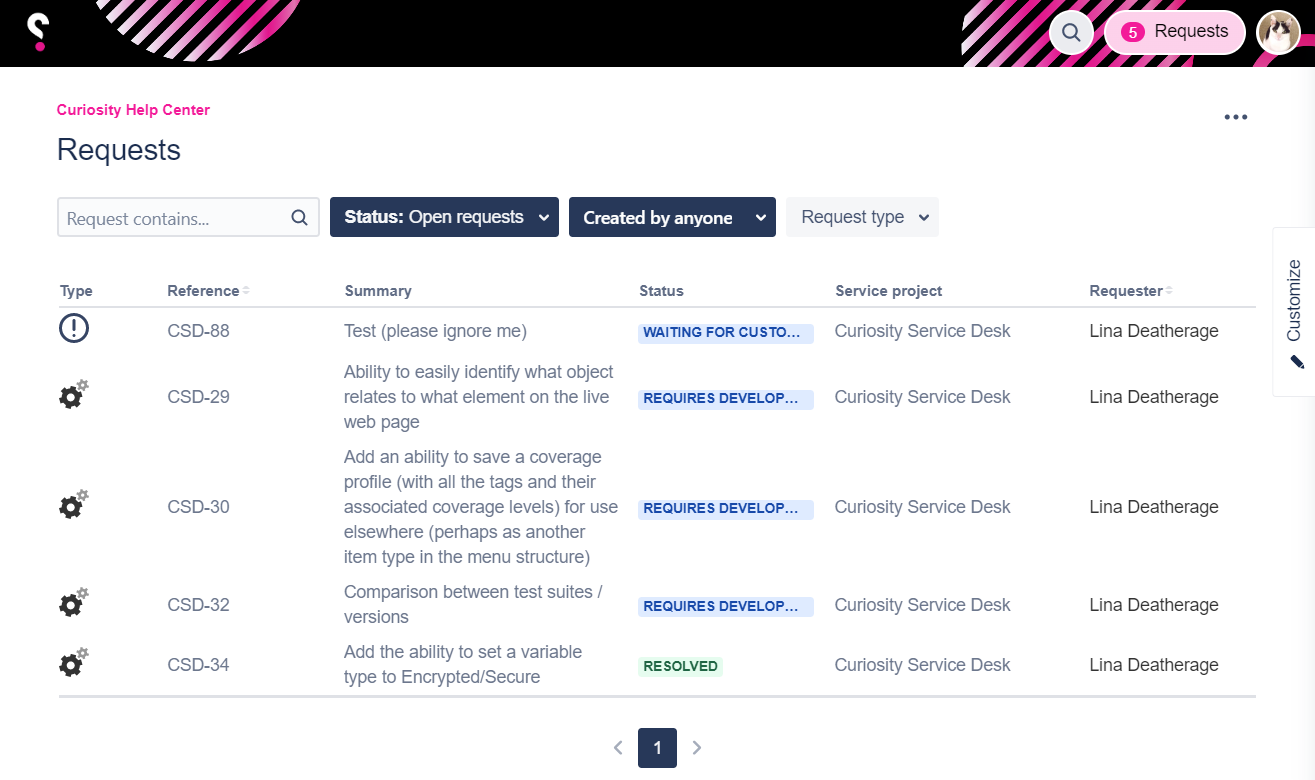 ---
What's Next